Roosevelt Paper Company Partners with Scholarship America to Establish New Scholarship Program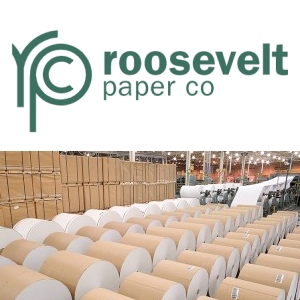 Feb. 25, 2021 - Roosevelt Paper Company announced that it has partnered with Scholarship America to establish a new scholarship program for the children and dependents of plant personnel. Recipients will receive a $2,500 award for the upcoming academic year.
In a press release, Roosevelt Paper said, "Go through our staff page, and you'll find members of our team who are second and third-generation employees. Browse their bios, and you'll see one phrase over and over: 'Enjoys spending time with their family.'
"It's in that spirit that we've joined forces with Scholarship America to create a new scholarship program for the children and depends of plant personnel.
"Recipients of this scholarship will receive a $2,500 award for the upcoming academic year."
To be eligible, applicants must:
Be children or dependents of plant personnel (Plant personnel must work for current or prospective clients of Roosevelt)
Be high school seniors or graduates or current college undergraduates
Plan to enroll in undergraduate study at an accredited two- or four-year college, university, or vocational-technical school for the entire upcoming academic year
All majors welcome to apply
Important Dates:
Students may apply starting the week of March 1, 2021 and applications must be submitted by 3 p.m. (CST) on April 15, 2021.
To Apply:
For more information about the program and access to the online application, please visit: learnmore.scholarsapply.org/rooseveltpaper.
About Scholarship America
Since 1958, Scholarship America has distributed $4.2 billion to over 2.5 million students, making us the largest private scholarship and student support organization in the nation.
Based in Mount Laurel, New Jersey, Roosevelt Paper is a family-owned converter of paper and board serving a global network of customers. The company's three locations – comprising roughly 1 million square feet of inventory space – provide easy access to three major cities: Philadelphia (Mount Laurel plant), Cincinnati (Richwood, Kentucky plant) and Chicago (Alsip, Illinois plant). To learn more, visit: www.rooseveltpaper.com.
SOURCE: Roosevelt Paper Company