Case Paper Announces New Roles on Executive Management Team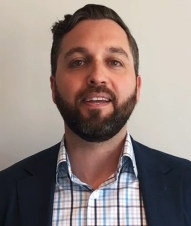 Simon Schaffer
Feb. 16, 2021 - Case Paper has announced recent changes to the Executive Management Team.
Simon Schaffer has assumed the role of President of Case Paper, effective Jan. 1, 2021. Previously, Schaffer served as Chief Marketing Officer (CMO) and VP Business Development for Case. In addition to his duties as President, he will continue to hold the responsibilities as CMO over the marketing team.
Robin Schaffer, CEO and Chair, and who also served as President of Case for many years, said, "Assuming the position of President of Case Paper is the culmination of the process which Simon has led in realigning Case Paper's core values and core focus and is a recognition of his success in building an effective leadership team that will carry the company into the future."
Case Paper also announced the promotion of Todd Greenwood to Chief Commercial Officer and Tom McDonough to Chief Operating Officer.
In addition, Dele Abiona has joined the company as Vice President of Human Resources.
Commenting on the changes to the Executive Management Team, Simon Schaffer said, "I am excited to have a team in place that is not only aligned with our vision for the future, but passionate about continuously learning, growing ourselves and the organization."
Established in 1943, Case Paper is one of the largest privately held distributors and converters of paper and board for the printing and packaging industries. Company locations include California, Pennsylvania, New York, Illinois, Florida, North Carolina, and a newly acquired lamination and coating facility in Indiana. To learn more, visit: www.casepaper.com.
SOURCE: Case Paper