AstenJohnson Appoints Connie Wilson as VP Human Resources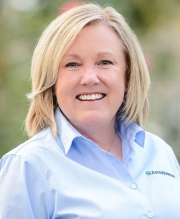 Connie Wilson
Feb. 15, 2021 - AstenJohnson announced that Connie Wilson has accepted the role of VP Human Resources, effective today, February 15.
Wilson has been with the company for over 30 years and has held a number of leadership roles including Site HR Leadership, North American HR leadership, and North American Inside Sales Leadership.
AstenJohnson noted that Wilson's expertise in HR and deep knowledge of the business make her well-suited for the role.
Wilson will report to AstenJohnson's President and CEO, Kevin Frank, and join the Executive Leadership Team.
AstenJohnson is a global manufacturer for the paper industry, supplying paper machine clothing and advanced filtration fabrics to papermakers around the world. To learn more, visit: www.astenjohnson.com
SOURCE: AstenJohnson