International Paper to Sell Kwidzyn Pulp and Paper Mill in Poland to Mayr-Melnhof for EUR 670 Million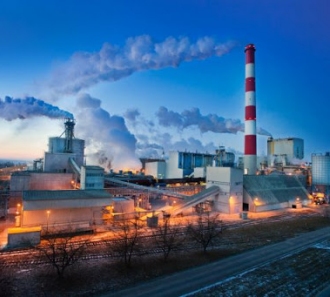 The Kwidzyn mill has the annual capacity to produce 740,000 metric tons of folding boxboard, uncoated freesheet, specialty kraft papers, and market pulp on four machines.
Feb. 12, 2021 - International Paper has entered into an agreement to sell the Kwidzyn pulp and paper mill and supporting operations to Mayr-Melnhof Karton AG for EUR 670 million (approximately $812 million) in cash, subject to closing adjustments for net debt and net working capital.
The Kwidzyn mill employs approximately 2,300 people and has the annual capacity to produce 740,000 metric tons of folding boxboard, uncoated freesheet, specialty kraft papers, and market pulp on four machines.
Mayr-Melnhof explained that the acquisition of Kwidzyn forms part of its strategy to grow in high quality virgin fiber based cartonboard with innovative, sustainable and cost effective FBB (Folding Boxboard) grades.
The Kwidzyn mill is an integrated production facility. Its pulp mill has an annual capacity to produce about 400,000 tons, and the paper mill operates four paper machines that produce cartonboard. The flagship machine produces FBB with the capacity to produce 260,000 tons per year.
According to Mayr-Melnhof, the Kwidzyn mill recently entered the MF (machine finished) kraft paper segment through the conversion of one of its paper machines to serve the growing demand for flexible fiber-based packaging products. Production of this machine is increasing up to an annual capacity of 75,000 tons.
In addition, Kwidzyn operates two copy paper machines that produce UWF (uncoated woodfree) grades with an annual total capacity of 410,000 tons.
Mayr-Melnhof said the strategic rationale of the acquisition includes:
Expand Mayr-Melnhof Group's competitive position versus the two market leaders in the growing European FBB market with innovation of sustainable products and a broader service offering
Enter the attractive flexible fiber-based packaging segment
Enter the Uncoated Fine Paper (UWF) segment via an established low cost producer
Leverage the favourable cost position for further growth in FBB or other packaging grades
Harvest synergy potential
International Paper noted that on December 3, 2020, it announced its intention to spin off its Printing Papers business into a standalone, publicly-traded company in order to focus on its corrugated packaging and absorbent fibers businesses. The sale of Kwidzyn provides an opportunity for International Paper to realize a premium value and significant incremental cash proceeds, but otherwise does not change its plans for the proposed spin-off.
International Paper will engage in a consultation process with the appropriate employee representatives and expects the transaction to close in the third quarter of 2021, subject to customary closing conditions and regulatory approvals.
About Mayr-Melnhof Group
Mayr-Melnhof Group operates two business divisions: MM Karton is Europe's largest cartonboard producer with a leading position in recycled fiber-based cartonboard. The division has the capacity to produce over 1.7 million tons per year. MM Packaging is the leading producer of folding cartons in Europe. The division processes around 800,000 tons of cartonboard and paper per year. To learn more, visit: www.mayr-melnhof.com.
Editor's note: Mayr-Melnhof Group on Dec. 9, 2020 announced an agreement to acquire Kotkamills Group Oyj from its shareholders for an enterprise value of around EUR 425 million: Mayr-Melnhof Group to Acquire Kotkamills for EUR 425 Million.
About International Paper
International Paper (NYSE: IP) is a leading global producer of renewable fiber-based packaging, pulp and paper products with manufacturing operations in North America, Latin America, Europe, North Africa and Russia. IP, headquartered in Memphis, Tennessee, employs approximately 48,000 colleagues and serves more than 25,000 customers in 150 countries. Net sales for 2020 were $21 billion. To learn more, visit: www.internationalpaper.com.
SOURCE: International Paper and Mayr-Melnhof Group