China's Nine Dragons Investing in Recycled Pulp Production in Southeast Asia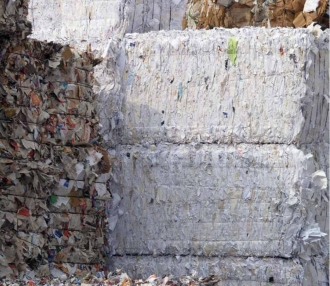 Nine Dragon's strategy is based on the fact that recycled pulp is exempt from China's wastepaper ban. China is responsible for about 30% of global paper production, and the market enjoys proximity to Southeast Asia, which is running up imports of wastepaper.
Feb. 2, 2021 (NIKKEI Asia) - When China announced it would stop importing foreign waste — including a crucial component in the production of cardboard — Cheung Yan, the co-founder and chairwoman of the country's largest paper manufacturer, faced a government-imposed check on her thriving business that could stunt growth.
Now, three years later, Cheung, known in China as the "paper queen," and her Hong Kong-listed Nine Dragons Paper Holdings have announced plans to build a 30.2 billion yuan ($4.6 billion) factory close to Vietnam, part of a raft of investments that has extended into the Southeast Asian country, as well as Malaysia, to counter the impact of China's ban on wastepaper, the raw material for paper products.
By reconfiguring the supply chain to better integrate Southeast Asia, Cheung will draw closer to becoming not only China's Paper Queen but the reigning queen of the global paper industry.
The newest paper mill, located in the Guangxi Zhuang Autonomous Region along China's border with Vietnam, is anticipated to be one of the biggest in the country once it is completed in 2025. The factory will have the capacity to produce 7.95 million tons of paper a year, with the chief product being base paper found in cardboard.
Nearby the plant will be a port that will be able to receive large ships. Nine Dragons is positioning the complex as a major hub tying China with Southeast Asia.
"This is China's front line facing Southeast Asia," Cheung told local media.
In recent years, Nine Dragons has added to its Southeast Asian production hubs. In 2019, the company bought a factory in Malaysia that makes recycled pulp. There are plans to build a base paper factory in that country next year. In 2017, Nine Dragons expanded capacity at its base paper plant in Vietnam.
Read the complete article on NIKKEI Asia's website: The paper queen's gambit: China's Nine Dragons bets on Southeast Asia.
SOURCE: NIKKEI Asia