Dunn Paper Appoints David Apollonio as President and CEO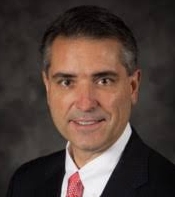 David Apollonio
Dec. 22, 2020 - Dunn Paper today announced the appointment of David Apollonio as President and CEO.
Apollonio joins Dunn as a tenured paper executive and leader having managed multiple P&Ls both domestically and internationally for International Paper for over 25 years.
Most recently Apollonio was Vice President and General Manager, North American Container for IP.
"On behalf of myself and the board of directors, we are thrilled to welcome Dave Apollonio as Dunn Paper's new CEO," said Sieg Buck, Chairman and interim CEO. "Dave's extensive experience and leadership comes at an opportune time for Dunn as we continue investing in product innovation and expanding our manufacturing capabilities. I'm confident that Dave, with his leadership team, will deliver the strategy and guidance to drive this next phase of Dunn's growth."
Apollonio commented, "I'm excited to join the Dunn Paper team at this important inflection in our growth. Dunn Paper has a solid business model that has built momentum this year with our customers, stepping up and providing paper solutions to the industries that have needed it most."
Dunn Paper, with 7 paper mills throughout the USA and Canada, is a manufacturer of high-performance, advanced paper materials for lightweight technical food packaging and tissue products throughout North America. To learn more, visit: www.dunnpaper.com.
SOURCE: Dunn Paper Company