Mayr-Melnhof Karton to Invest EUR 100 Million in Frohnleiten Board Mill in Austria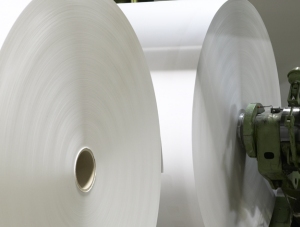 The focus of the investment at the Frohnleiten Mill will be on sustainability, digitalization and capacity expansion.
Dec. 4, 2020 - Mayr-Melnhof Karton announced that it plans to invest EUR 100 million in its Frohnleiten board mill in Austria. The focus of the investment will be on sustainability, digitalization and capacity expansion.
"This is the largest investment that the MM Group has ever made in Austria," said Peter Oswald, Chairman and CEO of Mayr-Melnhof Karton.
The comprehensive renewal and expansion program will take place in 2021 and 2022.
According to the company, innovative fully digitalized processes will significantly increase the efficiency of the stock preparation while reducing specific energy and water consumption. The latest production technologies in cartonboard manufacturing will increase product quality and capacities as a prerequisite for further applications of recycled cartonboard, e.g. also as a substitute for plastic. Highly automated logistics will significantly accelerate the movement of goods.
"Circular Economy is an integral part of the MM Group's business activities; technological leadership and sustainability are an essential part of our long-term concept for success. The historic investment in the Frohnleiten mill is a triple win," Oswald said.
About Frohnleiten Mill
The Frohnleiten Mill, with about 570 employees, has two paper machines — BM2 and BM3 — with the combined capacity to produce 520,000 tonnes per year of recycled cartonboard.
The Mayr-Melnhof Group is the world's largest producer of coated recycled fiber-based cartonboard, an important manufacturer of virgin fiber-based cartonboard and the largest producer of folding cartons in Europe. To learn more, visit: www.mayr-melnhof.com.
SOURCE: Mayr-Melnhof Karton AG