Valmet Announces Appointment of Jukka Tiitinen as Area President, North America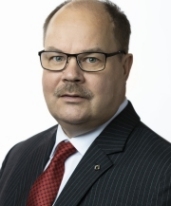 Jukka Tiitinen
Nov. 19, 2020 - Valmet announced that Jukka Tiitinen (M.Sc., Engineering) has been appointed Area President, North America as of April 1, 2021. Tiitinen is currently Area President, Asia Pacific for Valmet. He will continue as a member of Valmet's Executive Team reporting to President and CEO Pasi Laine.
Tiitinen will succeed Dave King, the current Area President, North America, who has decided to retire after a long, successful career at Valmet as of March 31, 2021.
"I want to thank Dave for his dedication and excellent contribution to Valmet's success in the past years. It has been a true pleasure to work with Dave," said Pasi Laine, President and CEO, Valmet.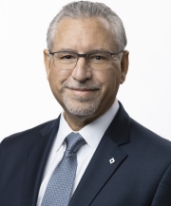 Dave King
"I am pleased that Jukka Tiitinen starts leading our North America Area after Dave's retirement. Jukka is a home-grown Valmeteer with experience from many different organizations and cultures. Prior to leading the Asia Pacific Area, Jukka successfully headed our Services business line for several years and was located in North America. With this background, I believe Jukka is in an excellent position to lead our North America Area and grow it further," Laine concluded.
Valmet noted that the search for Tiitinen's successor as Area President, Asia Pacific will commence as soon as possible.
Valmet is a leading global developer and supplier of process technologies, automation and services for the pulp, paper and energy industries. The company's technology offering includes pulp mills, tissue, board and paper production lines, as well as power plants for bioenergy production. For further information, visit: www.valmet.com.
SOURCE: Valmet