Georgia-Pacific Earns Leadership Award from Forest Stewardship Council for Responsible Sourcing and Forest Management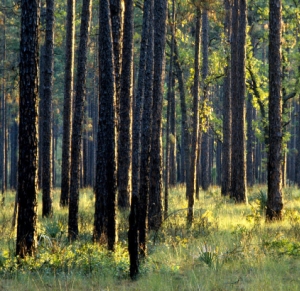 "We all agree that certification programs help balance the environmental, social and economic benefits of forestlands." – Georgia-Pacific.
Nov. 18, 2020 (Press Release) - From FSC certification of our Quilted Northern Ultra Soft and Strong bath tissue to the management of 75,000 acres of certified forestland and our cutting edge forest mapping, we are excited to be recognized by both SCS Global Services and FSC-US this year for our long-term efforts to manage natural resources.
We all agree that certification programs help balance the environmental, social and economic benefits of forestlands. For years, SCS Global Services has helped GP validate certification requirements through audits and sustainability verifications. As an external partner, SCS had detailed insight into our work, sometimes behind the scenes, and nominated us for this award.
For the last seven years, we've also supported FSC and American Tree Farm certification for small family forest landowners. In fact, GP's Group Forest Certification program includes 78,000 acres of FSC certified forests. We provide guidance to interested landowners through our foresters. Our employees share their expertise with landowners, including ideas on how to manage wildlife habitat; enhance water quality and much more.
As the first forest products company to identify and map endangered forests in the U.S. we found a way to make sure we don't buy fiber from any of these areas except when forest management is needed to improve habitat for endangered, rare or vulnerable species. This work helps us advance responsible forest management and be a leader in our industry.
We appreciate FSC for recognizing our work and we're proud to join customers Amazon and Target, along with others, this year.
"We've always believed customers want to be associated with responsible and ethical companies," said David Brabham, Director of Sustainability Strategy for Georgia-Pacific. "Therefore, we will continue to strive to better understand and meet customer needs and expectations through our sustainability programs and certifications."
Based in Atlanta, Georgia-Pacific and its subsidiaries are among the world's leading manufacturers and marketers of bath tissue, paper towels and napkins, tableware, paper-based packaging, cellulose, specialty fibers, nonwoven fabrics, building products and related chemicals. To learn more, visit: www.gp.com.
SOURCE: Georgia-Pacific