Hamburger Containerboard to Close Board Machine KM1 at Trostberg Mill in Bavaria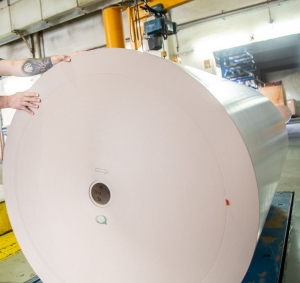 KM1, which started-up in 1925, is the older of the Trostberg mill's two machines.
Oct. 14, 2020 - Hamburger Containerboard announced that the staff and works council at the Trostberg mill in Bavaria, Germany, have been informed of the company's intention to close down the mill's cartonboard machine KM1 by the end of the year.
The production of the coated corrugated paper on the mill's PM2 will not be affected, the company noted.
KM1, which started-up in 1925, is the older of the mill's two machines. PM2 started-up in 1992.
The Trostberg mill operates under
In a written statement, Hamburger Containerboard said, "The continuing decline in orders in recent years in addition to enormous maintenance and operating costs of a machine that is almost 100 years old made it impossible to maintain production economically."
Hamburger Containerboard is currently in negotiations with employee representatives in order to reach an agreement quickly. About 40 workers are linked directly to KM1.
Georg Voit, General Manager of Trostberg mill and Klaus Müller, Finance Director of Hamburger Rieger GmbH, explained, "This is a difficult step for the company and, of course, especially for the employees concerned. The aim is to ensure a better competitiveness of the site. The management and the owners are aware of their social obligation and have already presented their plans for a socially acceptable support of affected employees. The establishment of a transfer company is under discussion."
The Trostberg mill operates under the company's Hamburger Rieger unit.
SOURCE: Hambuerger Containerboard