Sappi to Acquire Matane High Yield Pulp Mill in Quebec from Rayonier Advanced Materials for $175 Million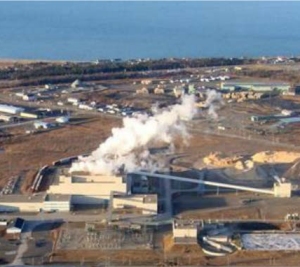 The Matane mill, located in Matane, Quebec, Canada, has the capacity to produce 270,000 tons per year of aspen and maple high yield pulp. The mill employs 29 people with port access within about 3 miles.
Aug. 1, 2019 - Sappi Limited today announced that it had signed an agreement to acquire the 270,000 tons per year Matane high yield hardwood pulp mill from Rayonier Advanced Materials for US$175 million.
The main benefits of the acquisition include:
Increases Sappi's pulp integration for its fast-growing packaging businesses in both North America and Europe
Supports Sappi's 2020Vision to grow in higher margin growth segments
Reduces Sappi's cost of pulp
Reduces the volatility of earnings through the pulp cycle
Establishes certainty of supply for Sappi's increasing need for high yield pulp to support its recent investments
Will enable supply to be increased over time to Sappi's mills in North America and Europe as demand increases and capacity expands in certain growth businesses
Commenting on the transaction Steve Binnie, Chief Executive Officer of Sappi Limited, said: "This acquisition will provide Sappi with both cost reductions and decreased volatility at a very competitive price per ton of pulp. Indeed, this is a more cost effective and efficient approach than building additional internal capacity for our North American and European mills. I am very pleased that we have taken another significant step towards realizing our 2020Vision goal."
Mark Gardner, CEO Sappi North America stated: "We are very pleased to be able to increase our pulp integration for our North American businesses. The acquisition eliminates the need to invest in a pulp expansion project at the Somerset Mill, which for the same investment would have delivered significantly less pulp. At the same time, this acquisition provides us with a healthy market pulp business with a strong customer base. We will work with our new customers during the transition and will of course honor all contractual commitments."
High Yield Pulp Market
High yield pulp is used in a variety of applications; providing higher bulk, opacity and stiffness in the final product.
Demand for the pulp is primarily driven by the packaging board and printing paper markets.
Global high yield pulp market is about 5 million tons
40% of which produced in Canada due to lower fibre and energy costs
About Sappi Limited
Headquartered in Johannesburg, South Africa, Sappi is a global leader in paper, paper pulp and dissolving wood pulp solutions. The company has over 12,000 employees; manufacturing operations on three continents, in seven countries (nine mills in Europe, three mills in America and four mills in South Africa) and customers in over 150 countries worldwide.
In FY2018 Sappi produced approximately: 5.7 million tons of printing and writing, speciality and packaging paper; 2.3 million tons of paper pulp, and 1.4 million tons of dissolving wood pulp. The company continues to invest in developing biomaterials (nanocellulose, fibre composites and lignosulphonate) and biorefinery (second generation sugars and bio-energy) businesses. To learn more, please visit: www.sappi.com.
SOURCE: Sappi Limited