International Paper's Aimee Gregg Named to Manufacturers Association Board of Directors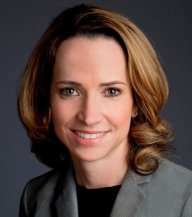 Aimee Gregg, Vice President, Containerboard, International Paper.
Oct. 13, 2022 - The National Association of Manufacturers announced that Aimee Gregg, Vice President, Containerboard, International Paper, has been named to the NAM Board of Directors. Gregg will join the NAM Board to bolster the association's leadership in policy advocacy, legal action, workforce solutions, operational excellence and news and insights. She will help the industry advance a manufacturing competitiveness agenda that promotes opportunity and prosperity for all Americans.
"Aimee is a recognized leader in our industry, and the NAM will be stronger thanks to her service on our Board of Directors," said NAM President and CEO Jay Timmons. "Aimee will be a trusted adviser who guides our efforts to overcome current economic challenges and to lay the foundation for long-term growth, allowing the industry to innovate and improve the quality of life for everyone.
"I am honored to be a part of the NAM Board and to advocate for the 12.8 million men and women who make things in America," said Gregg. "NAM is shining the spotlight on manufacturing's success and inspiring the next generation of manufacturing talent. I look forward to sharing my story and helping to advance innovative and effective policies that drive manufacturing forward."
Founded in 1895, the NAM, guided by its Board of Directors, is the largest industrial trade association in the United States, with more than 14,000 members. The NAM is the nation's most influential manufacturing advocate, and its membership includes some of the world's most iconic brands and many of the small manufacturers that power the U.S. economy. Approximately 90% of the NAM's members are small and medium-sized businesses.
SOURCE: International Paper