Arauco to Invest $3 Billion in Construction of New Pulp Mill in Brazil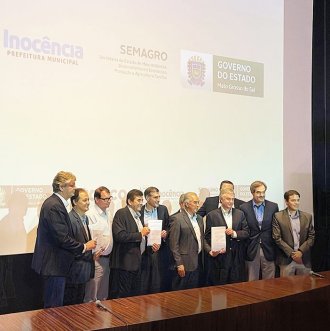 June 27, 2022 - Arauco has announced that on June 22 it signed a US$3 billion investment collaboration agreement with the government of Mato Grosso Do Sul in Brazil for the construction of a new pulp mill.
Arauco has named the initiative "Project Sucuriú."
The new mill would have a production capacity of 2.5 million tons of hardwood pulp and would be located 50 km from the municipality of Inocência.
Matías Domeyko, CEO of Arauco, commented, "Brazil is an important pole for the company's global strategy — a country where we have a presence since 2002 and where we are evaluating increasing our investments by entering the pulp business."
Arauco emphasized that the project is subject to a number of variables that are being studied. Among them: market conditions, the environmental impact permit, the timber offer assessment, and the approval of the Board of Directors.
If conditions allow for it, the construction stage of this new plant could begin in 2025, the company added.
Arauco noted that the area of Inocência offers several benefits from a logistics point of view: there is a high-quality forest mass near the plant and the area facilitates pulp exports to other regions.
SOURCE: Arauco