TRG Names Pete Grill as General Manager for Marion, Ohio Packaging Facility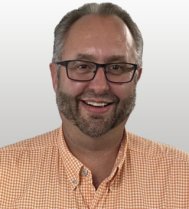 Pete Grill
June 23, 2022 - The Royal Group (TRG) announced that Pete Grill has joined the company as the new General Manager of its corrugated packaging facility in Marion, Ohio.
Grill comes to TRG with 32 years of experience in the packaging industry. He has held positions in several areas, including machine operations, production, sales, and operations.
In his new role, Grill will focus on the current mix of opportunities and work on expanding TRG's customer base.
"Pete's diverse background and success within the industry, played a huge part in the decision to bring him on board, but with his many other attributes I believe it was just the icing on the cake," said Tim Tootle, TRG Regional General Manager.
The Royal Group (TRG) is among the nation's largest independent corrugated box and display manufacturers. With over 50 locations nationwide, including paper mills, sheet feeders, and converting locations, TRG serves a variety of areas including industrial packaging, POP displays and graphic packaging. To learn more, visit: teamtrg.com.
SOURCE: The Royal Group