Peak Renewables Acquires Chetwynd Pulp Mill Site from Paper Excellence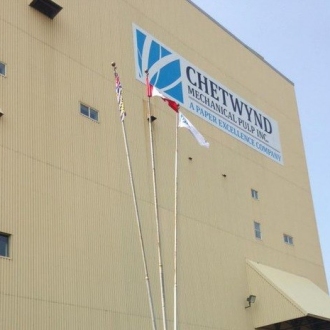 Peak Renewables plans to remediate the Chetwynd pulp mill site and repurpose the land and buildings to other industrial uses. The mill has not operated since 2015.
VANCOUVER, BC, March 18, 2022 (Press Release) - Peak Renewables Ltd. [on March 17] announced that they have acquired the Chetwynd Pulp Mill previously owned and operated by Paper Excellence.
The Chetwynd Pulp Mill has not operated since 2015. Peak Renewables will remediate the mill site and repurpose the land and buildings to other industrial uses.
"We are extremely pleased to acquire the Chetwynd Pulp Mill site," said Scott Bax, CEO of Peak Renewables. "This is a large industrial site, with excellent services, located in a very strategic area. We believe there are multiple potential future uses for the site. We will pursue those opportunities in full partnership with local First Nations."
"We welcome Peak Renewables and their plans to repurpose the site," said Chief Justin Napoleon of Sealteau First Nations. "We are working with Peak on the site clean-up, and we very much look forward to helping Peak develop new opportunities for sustainable economic development at the site."
Based in British Columbia, Canada, Peak Renewables is wood products company that partners with First Nations and BC communities and that utilizes mainly deciduous trees, forest residuals and waste biomass, to make sustainable, renewable wood products. The company's goal is to be an enterprise supplier of biomass products to the global renewable energy market at home and abroad. To learn more, visit: peakrenewables.ca.
SOURCE: Peak Renewables Ltd.