PulPac Appoints Emelie Andersson as Brand and Creative Manager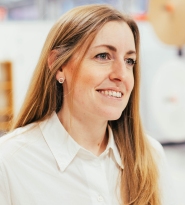 Emelie Andersson
Jan. 13, 2022 - PulPac announced that Emelie Andersson has joined the company as Brand and Creative Manager. Working with global brands on an international level, she will drive brand development and growth as PulPac continues to scale up.
Andersson brings 15 years of experience of brand communication with a focus on strategic and creative processes. She most recently comes from Paradigm Brand Consultancy, part of Consid, the Nordic region's leading IT and tech company.
"Emelie joining our team is perfect timing," said Ann Dynehäll, Chief Communications & Culture, "Having Emelie, with her profound experience and unique set of skills onboard, will contribute tremendously towards making PulPac a leading brand for sustainable packaging."
Commenting on joining PulpPac, Andersson said, "I am very excited to be part of this innovative team. Having worked many years in the agency world, I look forward to develop the PulPac brand from the inside on a holistic and long-term basis and support the transition towards packaging that does its job with minimum impact on our environment."
PulPac is based in Västra Frölunda (Gothenburg), Sweden, and provides the packaging industry with a groundbreaking manufacturing technology for low-cost, high-performance fiber-based packaging and single-use products. To learn more, visit: www.pulpac.com.
SOURCE: PulPac AB