Kelheim Fibres to Increase Viscose Fibre Prices from 1 October 2021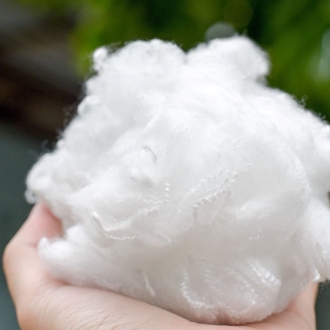 Sept. 7, 2021 - Kelheim Fibres today announced that it will increase prices for its range of viscose fibres by EUR 0,20/kg, effective from 1 October 2021, or as contracts and agreements allow. In addition, freight cost adjustments will be applied on an individual customer basis. In cases where energy cost adjustments are not included in contracts and agreements, a temporary energy surcharge will be applied.
In a press release, Kelheim Fibres said, "The year 2021 has brought extraordinary challenges for society and for industry. Alongside the Covid-19 pandemic, recovering demand, disruption in the global freight systems and dramatically increased energy costs due to reduced supply and emissions trading schemes and their consequences are driving significant cost increases for raw materials and negatively influencing supply chains. Prices for energy and freight currently lie well outside their historical ranges.
"Kelheim Fibres has been successful in limiting the impact of the pandemic on fibre production. However, as a company operating its own cogeneration energy plant and with a high level of export business outside Europe, these cost factors have had a severe negative impact on margins during the second and third quarters of 2021. With energy costs set to remain at unprecedentedly high levels and potentially increase further in the fourth quarter, no relief to the high level of freight costs foreseeable, and raw material costs also remaining at a high level, the company needs to take steps to prevent further margin erosion."
Matthew North, Commercial Director of Kelheim Fibres, noted, "The measures we are taking are absolutely necessary to ensure that Kelheim Fibres remains in a position to supply fibres with the levels of quality and service expected by our customers."
Kelheim Fibres' Business Managers will be in contact with individual customers during September with further information.
Kelheim Fibres is a leading manufacturer of viscose speciality fibres, which are used in most diverse applications from fashion, hygiene and medical products to nonwovens and speciality papers. All fibres are made from 100% wood pulp from PEFCTM or FSC certified sources. To learn more, visit: kelheim-fibres.com.
SOURCE: Kelheim Fibres GmbH