Thiele Kaolin Company Announces Global Price Increase for Kaolin Products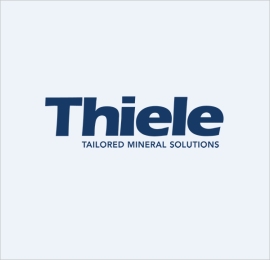 June 3, 2021 - Thiele Kaolin Company announced that it will increase prices on all kaolin products by 8% effective July 1, 2021 or as contracts or agreements allow.
In a written statement, Thiele said, "The price increase is necessary to offset increasing operational and raw material costs. Additional increases to account for rising logistics costs may also become necessary, but will be addressed on a case by case basis."
For additional information, customers are encouraged to contact their local Thiele sales representative.
Thiele Kaolin Company is a global supplier of tailored minerals products serving a wide variety of industries. Thiele Kaolin is based in Sandersville, Georgia and has been serving customers for over 75 years. To learn more, visit: www.thielekaolin.com
SOURCE: Thiele Kaolin Company