Twin Rivers Paper Company Names Jeff Hederick as Chief Commercial Officer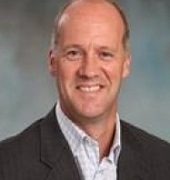 Jeff Hederick
March 19, 2021 - Twin Rivers Paper Company said that Jeff Hederick has joined the company in the newly created position of Chief Commercial Officer.
Hederick brings 30+ years of experience to Twin Rivers and will work with the company's sales, marketing, and customer service teams to optimize the customer experience, drive business growth, and create the infrastructure for sustained commercial success.
Prior to joining Twin Rivers, Hederick served as Commercial Director of CFS Brands, a U.S.-based manufacturer of products for the foodservice, healthcare and janitorial markets.
Twin Rivers Paper Company is an integrated specialty paper company that produces specialty packaging, technical, label and publishing papers as well as softwood lumber. To learn more, visit: www.twinriverspaper.com.
SOURCE: Twin Rivers Paper Company