BW Integrated Systems Promotes Eric Collier to Executive Vice President of Global Commercial Operations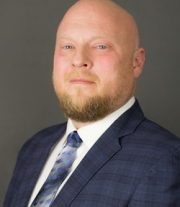 Eric Collier
Jan. 15, 2021 - BW Integrated Systems announced the promotion of Eric Collier to Executive Vice President of Global Commercial Operations. Collier joined BW Integrated Systems in 2015, after having spent much of his career in the packaging industry with Intelligrated, where he led sales and applications teams across multiple sites.
In his six years with BW Integrated Systems, Collier has made a significant impact on BW Integrated Systems' position in the market with clients around the globe.
"Eric has been a trusted advisor and thought leader in the packaging industry throughout his career," said Pete Carlson, President of BW Integrated Systems. "His ability to balance serving our clients with delivering value for the business is a unique strength.
In his new role, Collier will have global responsibility for BW Integrated Systems' new equipment commercial sales and go-to-market strategy, including: new equipment sales and marketing, product management, innovation, project concepting and estimating, integrated packaging systems and contract administration.
BW Integrated Systems, a Barry-Wehmiller company, designs and manufactures end-of-line packaging equipment and robotic automation solutions, as well as executes integrated packaging systems. To learn more, visit: www.bwintegratedsystems.com
SOURCE: Barry-Wehmiller