RDM to Increase the Price for Recycled Board in Europe, including UK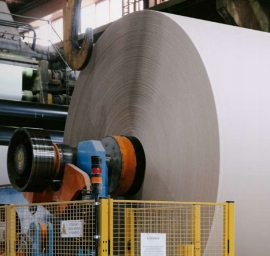 Jan. 14, 2021 - Italy-based RDM (Reno de Medici) has announced that it will increase the price of its recycled board in continental Europe by EUR 50 per ton and GBP 50 per ton in the UK.
The price increase is effective with orders as of January 25.
RDM said the price increase is driven by higher input costs such as energy and recovered fiber.
RDM Group, with headquarters in Milan, Italy, is the second largest European producer of coated recycled cartonboard, the largest in Italy, France and the Iberian Peninsula; RDM Group also produces virgin fibre cartonboard. For further information, visit: rdmgroup.com
SOURCE: RDM Group