Avery Dennison Acquires Ohio-based ACPO for $87.6 Million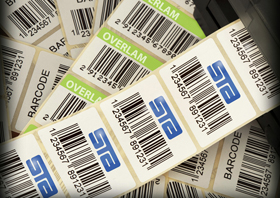 ACPO manufactures self-wound, pressure-sensitive roll label films for the label printing and flexible packaging industries as well as industrial tapes.
Jan. 6, 2021 - Avery Dennison on Jan. 4 announced that it has acquired the business of Ohio-based ACPO Ltd. for the purchase price of $87.6 million, subject to certain post-closing adjustments. ACPO is a leader in pressure-sensitive overlaminate products for the label and flexible packaging markets and has approximately 170 employees.
Avery Dennison has acquired the majority of ACPO's assets, including coating, finishing and distribution operations at its Oak Harbor, Ohio, headquarters, as well as three finishing and distribution sites in Atlanta, Georgia; Oak Creek, Wisconsin; and Vancouver, Washington.
"Our acquisition of ACPO will further strengthen our leadership in core label materials segments," said Mitch Butier, Chairman, President and CEO of Avery Dennison. "By adding ACPO's well-regarded and complementary overlaminate product, we are increasing our product portfolio and adding even more value for our customers."
Avery Dennison said ACPO employees will transition to the Avery Dennison Label and Graphic Materials team.
Avery Dennison (NYSE: AVY) is a global materials science and manufacturing company specializing in the design and manufacture of a wide variety of labeling and functional materials. To learn more, visit: www.averydennison.com.
SOURCE: Avery Dennison Corporation