The Navigator Company to Increase Pricing on Its Paper Products February 1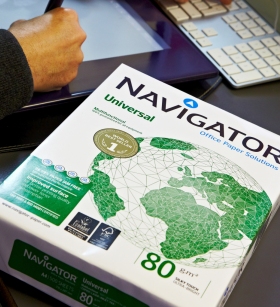 Dec. 30, 2020 - The Navigator Company on Dec. 28 announced that it will increase paper prices in Europe from 4% to 6%, setting a minimum of 30 euros net per tonne.
The increase will be effective on all shipments as of February 1, 2021.
The company said that it will provide specific details of the new prices — by grade — to its customers, shortly.
In a written statement, The Navigator Company said, "This decision was taken due to unsustainable low levels of profitability across the industry in Europe and following the recent announcements of worldwide increases in pulp and logistics costs."
The Navigator Company sells its products to 130 countries over five continents under its paper brands: Navigator, Pioneer, Inacopia, Discovery, Soporset and Inaset.
Based in Portugal, The Navigator Company is a leading European manufacturer of uncoated printing and writing paper and bleached eucalyptus pulp with a total annual production capacity of about 1.6 million tons of paper and 1.5 million tons of pulp. To learn more, visit: thenavigatorcompany.com.
SOURCE: The Navigator Company