DS Smith Appoints Stephanie Dalton as Innovation Manager for Its Recycling Division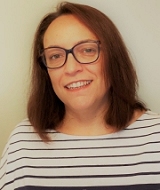 Stephanie Dalton
Dec. 16, 2020 - DS Smith today announced the appointment of Stephanie Dalton as Innovation Manager for its Recycling Division. She will be responsible for developing recycling innovation projects across Europe.
Dalton joins the Recycling innovation team having recently been focused on overseeing strategic development for DS Smith's recycling activities within large blue chip retail organisations. She brings over 20 years' industry experience, having worked within the recycling, facilities management and producer responsibility sectors.
Based in the UK, Dalton will initially focus on technology advancements targeting the reduction of contamination in recycling. The role will also focus on developing the DS Smith circular business model.
Headquartered in London, DS Smith is a leading provider of corrugated packaging, supported by recycling and papermaking operations. To learn more, visit: www.dssmith.com.
SOURCE: DS Smith