Oji Fibre Solutions Breaks Ground for Construction of New Corrugated Packaging Plant in New Zealand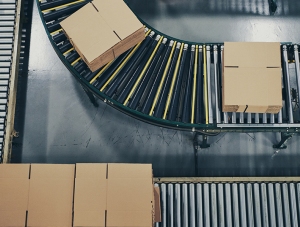 When completed in 2021, the Christchurch facility will be the South Island hub for Oji Fibre Solutions' packaging operations.
Sept. 25, 2020 - In November of 2019, Oji Fibre Solutions (OjiFS) announced that it would invest over $100 million to develop a new fit-for-purpose corrugated cardboard packaging facility in Christchurch, located on the east coast of New Zealand's South Island. All the "behind the scenes work" has been completed and the company is now breaking ground and entering the building construction phase.
The new facility will consist of bespoke buildings designed to house state-of-the-art production machines, material handling and peripheral equipment that will significantly improve safety, quality and food safety, while reducing waste.
"The new Christchurch facility will replace our existing Shands Road operation," said Grant Fitzgibbon, Chief Operating Officer, Packaging. "By investing in the best available equipment, we will improve product quality and productivity, deliver environmental improvements and provide a safer operation than is possible in the current facility."
When completed in 2021, this site will be the South Island hub for OjiFS' packaging operations; producing sustainable packaging products for South Island businesses, primarily used for meat, dairy, fish, and horticulture, as well as the industrial industry, all of which use OjiFS boxes for shipping produce to local and export markets.
Oji Fibre Solutions, a subsidiary of the Oji Group, is a leading producer of market pulp, paper and fibre-based packaging. To learn more, visit: www.ojifs.com.
SOURCE: Oji Fibre Solutions