Domsjö Fabriker Increases Price for Dissolving Cellulose by USD 50 per Ton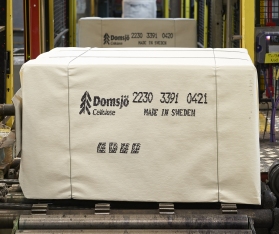 Sept. 14, 2020 - Domsjö Fabriker AB, part of Aditya Birla Group, increased the price of Domsjö Cellulose (softwood dissolving) by USD 50, effective Sept 1, 2020 until further notice.
"Pricing for commodity grade dissolving has been far from sustainable were a lot of capacity has been idling. This has balanced supply demand situation and Domsjö Fabriker is now adjusting prices," said Magnus Lundmark, Business Director Cellulose.
Domsjö Fabriker is a producer of cellulose, lignin, and bioethanol at its biorefinery in in Örnsköldsvik, Sweden. The company employs about 350 people. To learn more, visit: www.domsjo.adityabirla.com.
SOURCE: Domsjö Fabriker AB