CEPI Cartonboard Appoints Michele Bianchi as Its New President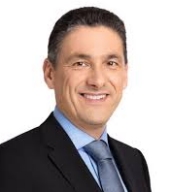 Michele Bianchi
July 15, 2020 - CEPI Cartonboard has appointed Michele Bianchi, CEO of RDM Group, as its new President, effective June 30. He succeeds Franz Rappold, who has stepped down after 17 years serving as a director of CEPI Cartonboard, of which 5 years as president. Rappold has been instrumental in developing the Association since its very inception and has been widely respected as a relentless and convincing promotor of cartonboard.
CEPI Cartonboard also appointed Öystein Aksnes as Vice President, as of June 30. Aksnes is Acting Head of BU Liquid Packaging Board & Cartonboard and Head of New Business Development at Stora Enso.
About CEPI Cartonboard
CEPI Cartonboard is the European Association of Cartonboard Manufacturers. It has members in 10 countries and represents cartonboard mills that make Solid Bleached Sulphite (SBB or GZ), Solid Unbleached Sulphate (SUB), Folding Boxboard (UC & GC) and White Lined Chipboard (GD, GT & UD). In total CEPI Cartonboard represents mills whose total capacity is over 95% of the total European capacity for these grades. For further information, visit: www.cepicartonboard.com.
SOURCE: CEPI Cartonboard