DS Smith Appoints Rogier Gerritsen as New Managing Director for Recycling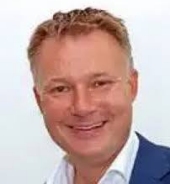 Rogier Gerritsen
June 29, 2020 - DS Smith announced the appointment of Rogier Gerritsen as Managing Director of the company's Recycling Division. He succeeds Jochen Behr, who is leaving DS Smith at the end of July after over three years at the helm of the Recycling Division, to take up an opportunity in Australia.
Gerritsen will be responsible for the Group's recycling operations across Europe — managing around 6 million tonnes annually of paper for recycling into DS Smith's own and partner mills.
Gerritsen joined DS Smith in 2012, holding senior roles in both the Packaging and Paper divisions. He is currently working as a Cluster Director for the Paper Division, overseeing the operational and commercial activities of some of DS Smith's largest mills for recycled papers in Europe.
Gerritsen will transition into his new role in October with Jonathan Silk, Finance Director for the Recycling Division, acting as Interim Managing Director from August to October.
DS Smith is a leading provider of corrugated packaging solutions worldwide, operating across 37 countries and employing over 29,000 people. For further information, visit: www.dssmith.com.
SOURCE: DS Smith