Michelman Adds Two New Associates to Its Printing & Packaging Business Segment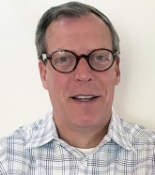 Pete Petrie
June 25, 2020 - Michelman announced the addition of two new associates to its Printing & Packaging business segment.
Pete Petrie joins Michelman as the Sales Director for Printing & Packaging, Americas region. He began his career at Avery Dennison and most recently spent 23 years with WS Packaging Group. He led multiple teams which were responsible for the Labels for Package Decoration market segment, strategy development, and relationship management with major brands. This focus on team building, along with his broad industry knowledge, contacts, and commercial skills, will provide a key enabler to continued growth in printing and packaging markets.
Dave Jeffers
Dave Jeffers joins Michelman as Territory Sales Manager for Digital Printing. He has spent over 17 years with Yupo Corporation America, managing technical service and new business development, in addition to holding a regional sales position. He was most recently a Territory Sales Manager with The Eastman Kodak Company and brings over 30 years of printing experience to Michelman.
Michelman is a global developer and manufacturer of environmentally friendly advanced materials for industry, offering solutions for the coatings, printing & packaging and industrial manufacturing markets. For further information, visit: www.michelman.com.
SOURCE: Michelman