Valmet to Supply Complete Steam Boiler Plant to Norske Skog in Austria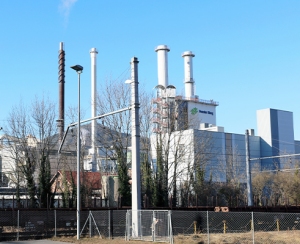 The new boiler will improve Norske Skog Bruck paper mill's cost competitiveness and reduce its carbon footprint.
June 8, 2020 - Valmet said that it will supply a complete steam boiler plant to Norske Skog's Bruck paper mill in Austria.
The value of the order is approximately EUR 40 million.
The boiler plant will be handed over to the customer in 2022.
According to Valmet, the investment will improve the mill's cost competitiveness, reduce its carbon footprint and create new business beyond publication paper by generating revenue from the combustion of refuse-derived fuels (RDF).
"Norske Skog Bruck has chosen Valmet's proven technology solution based on several well-performing reference plants. This project is a next step in our green diversification initiatives within the Norske Skog group and a milestone for further development of the Bruck site," says Enzo Zadra, Managing Director, Norske Skog Bruck GmbH.
"Valmet will deliver a technically demanding boiler plant in which all pieces of advanced technology are seamlessly integrated together to serve the mill's targets. Valmet Industrial Internet (VII) solutions will play an important role in improving boiler performance and profitability," says Kai Janhunen, Vice President, Pulp and Energy business line, Energy business unit, Valmet.
With a fuel power of 56 megawatts, the new boiler will run mainly on RDF, pulper rejects and sludge with natural gas as a secondary fuel. It will partly replace the steam production of existing natural-gas-fired boilers as well as supply heat to the paper mill and local district heating network in Bruck, resulting in lower CO2 emissions.
About Norske Skog's Bruck Mill
Norske Skog's Bruck mill is located in Styria, Austria, and operates two paper machines PM3 and PM4. PM 3 has the capacity to produce 128,000 tons per year of newsprint, and PM 4 has the capacity to produce 275,000 tons per year of LWC (lightweight coated) grades.
Valmet is a leading global developer and supplier of process technologies, automation and services for the pulp, paper and energy industries. The company's technology offering includes pulp mills, tissue, board and paper production lines, as well as power plants for bioenergy production. For further information, visit: www.valmet.com
SOURCE: Valmet