Southern Carton Company Promotes Scott Fray to Vice President of Sales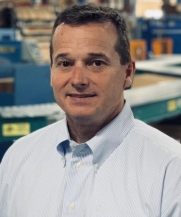 Scott Fray
June 2, 2020 - Southern Carton Company announced the promotion of Senior Project Manager, Scott Fray, to Vice President of Sales. He will oversee commercial operations and direct strategic growth initiatives around market share, profitability, and organizational development.
"Scott's leadership has been instrumental to our growth over the past four years," said Dave Kennedy, CEO of Southern Carton. "His 25 years of industry experience provides him with a deep understanding and unique ability to quickly identify solutions for our customers. I am confident as the Vice President of Sales, Scott will lead Southern into a new era of growth and innovation."
Fray has served as the Senior Project Manager at Southern since 2016.
Fray commented, "Southern Carton is positioned for exponential growth, and I'm excited to continue working with our great team to achieve our goals and expand our regional and national footprint."
Prior to joining Southern Carton, Fray worked in high impact roles for Menasha Corporation, Westrock, and Concept Packaging. His packaging and supply chain experience spans consumer, retail, industrial, and automotive (expendable and returnable) packaging.
Fray holds a Bachelor of Business Administration from the University of Mississippi.
Based in Lewisburg, Tennessee, Southern Carton Company is a manufacturer and designer of customized corrugated packaging. For further information For further information, visit: southerncarton.com
SOURCE: Southern Carton Company