Mac Papers Sells its Businesses to Private Equity Firm, Monomoy Capital Partners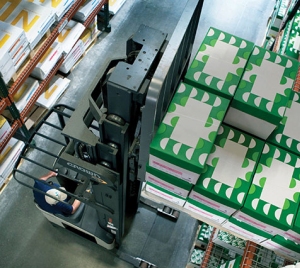 The sale includes Mac Papers, Mac Papers Envelope Converters and All Square Digital Solutions.
March 19, 2020 - Mac Papers on March 12 announced the sale of its businesses to Monomoy Capital Partners, a New York City-based private equity firm. The sale includes Mac Papers, Inc., Mac Paper Converters, Inc. and All Square Digital Solutions, Inc. (collectively "Mac Papers").
Terms of the transaction were not disclosed.
"We have felt privileged to lead the business our fathers Frank and Tom started 55 years ago, and we are confident that it will continue to grow and enjoy a very bright future under Monomoy's ownership," said Mac Papers President Sutton McGehee.
"Monomoy's focus on excellent customer service and trusted relationships with customers and supply partners aligns perfectly with the deep-seated culture at Mac Papers. We know Monomoy is fortunate to have the best people in the business as their employees at Mac Papers and we look forward to what the future holds for them as they partner with Monomoy to build upon Mac Papers' legacy and realize the significant growth opportunities for this business," McGehee added.
Rick Mitchell, the company's current Chief Operating Officer, assumes the role of President and COO of Mac Papers.
The rest of Mac Papers' current management team, including CFO, Greg Gay; Executive Vice President of Paper, Craig Boortz; Vice President of Packaging, Chris McCabe; Vice President and Regional Manager, Carter Whiddon; Vice President of Purchasing, Steve Collins; and Vice President of Mac National, Jeff Harris, will continue in their roles under Monomoy ownership.
Scott Sipkovsky will continue to lead the MPEC operation and Ash Weekley will continue as the business development lead for the company's wide format business.
Founded in 2005, Monomoy Capital Partners has invested in over 50 middle market businesses in the manufacturing, industrial, distribution and consumer products sectors.
"We would like to congratulate and thank the McGehee family for building a premier, market-leading business in paper and packaging distribution," said Monomoy Co-founder and Partner Stephen Presser. "Mac Papers is a proven, highly-regarded supplier to its diverse customer base, a true partner with its suppliers and is well-positioned for continued success in the future."
About Monomoy Capital Partners
Monomoy Capital Partners is a private equity firm with $1.6 billion in committed capital that invests in middle-market businesses in the manufacturing, industrial, distribution and consumer products sectors. The firm invests in the both the equity and debt of middle-market businesses that can benefit from operational and financial improvement.
About Mac Papers
Headquartered in Jacksonville, Florida, Mac Papers is one of the largest wholesale distributors in the southeastern United States. The company is a distribution partner for paper and print, packaging materials and equipment, wide format products and equipment, facility supplies and office products.
Mac Papers operates branch locations and retail stores throughout the Southeastern United States. Mac Papers Envelope Converters converts and prints an extensive range of standard and custom envelopes — up to 18 million per day — utilizing the latest in equipment and technology.
Prior to its acquisition by Monomoy, Mac Papers was a third generation, family-owned and operated business founded in 1965. For further information, visit: www.macpapers.com
SOURCE: Mac Papers