Verso Corporation Announces Senior Leadership Changes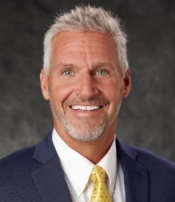 Adam St. John
March 16, 2020 - Verso on March 13 announced that its Board of Directors has elected Verso's Chief Executive Officer, Adam St. John, to serve also as the company's President, effective immediately.
In addition, the Board has elected Aaron D. Haas to serve as Verso's Senior Vice President, Sales and Marketing, effective immediately. In this position, Mr. Haas joins the Company's senior leadership team, with responsibility for leading the company's strategic and tactical sales and marketing initiatives.
"On behalf of our senior leadership team, I am extremely pleased to have Aaron lead our Sales and Marketing organization," said President and CEO Adam St. John. "Aaron has a proven exceptional ability to lead various teams within Verso and has extensive paper industry knowledge and sales and marketing experience. We expect a smooth transition for our employees and customers, as Aaron is already deeply engaged with our Sales and Marketing and senior leadership teams and is very familiar with many of our customers from prior roles."
Haas's previous leadership experience at Verso and its predecessor companies includes Director of Product Management; Vice President, Marketing Services; Vice President, Commercial Print; Vice President, Marketing; and most recently Vice President, Supply Chain Management.
Haas holds a master's degree from the University of Wisconsin in Madison, Wisconsin, and a bachelor's degree from Lawrence University in Appleton, Wisconsin.
Verso Corporation (NYSE: VRS) is a leading North American producer of specialty and graphic papers, packaging and pulp. To learn more, please visit versoco.com
SOURCE: Verso Corporation