Monadnock Paper Mills Announces Tali Nelson as New Senior Sales Representative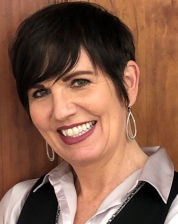 Tali Nelson
March 6, 2020 - Monadnock Paper Mills announced that Tali Nelson has joined the company's Sales and Marketing team as a Senior Sales Representative. She is a proven business development professional with over 20 years of experience in paper, packaging and printing.
Prior to joining Monadnock, Nelson was a sales executive with Mondi Group – Fiber Industrial Packaging Division where she realized measurable growth in new business. Prior to Mondi Group, she held sales positions at Packaging Corp. of America, International Paper, Finch Paper LLC and GPA Specialty Substrates. Through that time she worked directly with merchant distributors, OEMs, commercial offset and digital print shops across the country.
"Tali will represent Monadnock with a focus on the Midwest from her home base in Minneapolis, Minnesota. She has passion and a demonstrated track record of growing sales, profit and markets." said Lisa Taylor, Vice President of Sales and Marketing at Monadnock. "Tali will be selling Monadnock's new 100-percent PCW line Astrolite PC 100 Velvet C2S as well as a host of renewable alternatives to plastic and styrene within our Envi Portfolio."
Monadnock Paper Mills, Inc. (MPM) provides and custom engineers a diverse range of products including technical/specialty papers, and premium printing and packaging papers for leading brands worldwide. To learn more, visit: www.mpm.com.
SOURCE: Monadnock Paper Mills, Inc.