MAJIQ Promotes David Pawelke to Chief Operating Officer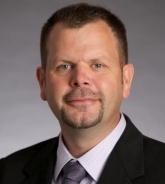 David Pawelke
March 4, 2020 - MAJIQ Inc. has announced the promotion of David Pawelke to the position of Chief Operating Officer.
Since joining MAJIQ in 1997, Pawelke has held various key positions within the company including Director of Projects and most recently as Vice President of Sales and Marketing.
MAJIQ also announced the promotion of Michael McIntosh to the position of Vice President of Sales. McIntosh has over 30 years of software system experience in the paper industry. For the past five years, he held the position of Director, Business Development at MAJIQ.
MAJIQ is a provider of enterprise software and services for the pulp, paper, and nonwoven industries. For further information, visit: www.majiq.com.
SOURCE: MAJIQ Inc.