Ahlstrom-Munksjö Completes EUR 43.6 Million Sale of Fine Art Paper Business ARCHES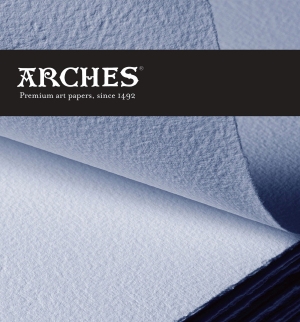 ARCHES paper, which is mainly used for water color painting, art publishing, printing and writing, and digital art publishing (reproduction), is produced by two dedicated paper machines at the Arches plant in France.
March 3, 2020 - Ahlstrom-Munksjö has completed the sale of its fine art paper business ARCHES® to Italian based F.I.L.A. Group, Fabbrica Italiana Lapis ed Affini S.p.A., at a debt and cash free price of EUR 43.6 million.
On October 30, 2019, Ahlstrom-Munksjö Oyj announced that it had entered into a non-binding memorandum of understanding to divest the business with F.I.L.A. Group, Fabbrica Italiana Lapis ed Affini S.p.A.
The fine art paper business is small and has limited synergies within Ahlstrom-Munksjö's portfolio of businesses. F.I.L.A. is a strategic and industrial owner, a leading global player in its field, for which the ARCHES paper product range is complementary and provides further growth opportunities.
Ahlstrom-Munksjö is a global leader in fiber-based materials. Products include: filter materials, release liners, food and beverage processing materials, decor papers, abrasive and tape backings, electrotechnical paper, glass fiber materials, medical fiber materials and solutions for diagnostics as well as a range of specialty papers for industrial and consumer end-uses. To learn more, visit: www.ahlstrom-munksjo.com.
SOURCE: Ahlstrom-Munksjö