Catalyst Paper to Temporarily Curtail Crofton, BC Paper Operations Due to Lack of Fibre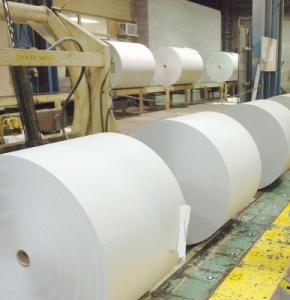 Although an eight month long Western Forest Products strike has just been settled, the labour dispute had a significant impact on the Crofton mill's fibre supply chain.
Feb. 18, 2020 (Customer Notification) - Catalyst Paper is announcing the March 1st, 2020 temporary curtailment of our Crofton paper operations, located on Vancouver Island, British Columbia, due to a shortage of available forest fibre. We are relieved that the eight month long Western Forest Products strike has just been settled. However, the labour dispute had significant impact on our fibre supply chain. Despite our considerable efforts to find economic alternative sources of fibre, all supplies have been exhausted and we are forced to curtail operations until the fibre stream is re-established. We currently anticipate a Crofton paper restart date of March 30, 2020.
Catalyst prides itself on product excellence and customer service. Our Powell River and Port Alberni facilities will continue to operate during this period and both mills will be able to fulfill your orders.
We very much appreciate your support and continued business during this unpreceded interruption.
SOURCE: Midland Paper, Packaging + Supplies
PaperAge editor's note: The Crofton mill is an integrated paper and pulp manufacturing division with two operating paper machines and two pulp machines. Major products include newsprint, directory paper and kraft pulp, which is used to manufacture printing, writing and speciality papers. The mill has the capacity to produce 302,000 tonnes per year of newsprint, and 336,000 tonnes per year of NBSK pulp.