Södra's CFO Peter Karlsson to Take Over as Interim President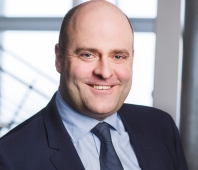 Peter Karlsson
Feb. 17, 2020 - Södra announced that Peter Karlsson will combine his position as CFO with the role of Interim President, effective February 20. The move follows President and CEO Lars Idermark's notice to the Board in January that he will be leaving the company.
"I am delighted that Peter Karlsson has accepted the assignment of leading Södra during the ongoing recruitment process of a new President and CEO," said Lena Ek, Chair of Södra. "For our members and employees, it is important that we can continue to develop Södra without losing pace or power of decision."
Karlsson has previously served as Business Controller for the Södra Group and was also responsible for the changes to Södra's involvement in the Interior segment.
Karlsson commented, "Södra is in the midst of an exciting phase with its sights set on the future. I am looking forward to helping lay the foundation for the priorities defined in the new Group strategy. They include continued investments and expansion of our core business, the processing of products and residual streams, digitisation and the development of family forestry."
Södra is Sweden's largest forest-owner association, with 52,000 forest owners as its members. Södra is also an international forest industry Group, with operations based on processing its members' forest products, such as softwood and hardwood pulp, and wood products. To learn more, please visit: www.sodra.com.
SOURCE: Södra