Cepi Names Ignazio Capuano of Burgo Group as Its New Chairman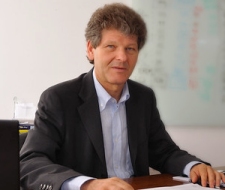 Ignazio Capuano will serve as Cepi's chairman from 2020 - 2021.
Jan. 29, 2020 - Cepi (Confederation of European Paper Industries) announced that Ignazio Capuano is its new chairman. Capuano is CEO of the Italian firm Burgo Group Spa and Vice President of the Italian paper manufacturers' association, Assocarta.
Capuano has worked in the paper industry since 1991 as General Manager of Saffa, CEO of Reno de Medici, and his current role as CEO of Burgo Group since 2016. He has also worked in the utility sector as CEO of RWE Italy, in the banking industry with Manufacturers Hanover Trust of New York (now JP Morgan Chase) and in the strategic consulting sector with KPMG.
Capuano holds an Engineering degree and a Master's degree in Economy from the University of New York.
"I am proud to take over the presidency of the European paper industry confederation with the recent announcement of the Green New Deal — a great challenge that the paper industry has already welcomed by paving the way for an even more competitive and sustainable production, indicating solutions based on innovation and circularity for a carbon neutral Europe by 2050," Capuano said.
"As Cepi Chairman, it will be my job to continue the work already started towards the 2050 climate objectives, starting from the environmental results already obtained by the sector, always paying attention to the efficient use of our natural capital," Capuano noted. "The paper industry has a great environmental history to tell as an example of circular economy and commitment to sustainable development for future generations."
Capuano will serve a two-year term from 2020 to the end of 2021.
About Cepi
Cepi is the pan-European association representing the forest fibre and paper industry. Through its 18 national associations CEPI gathers 495 companies operating more than 900 pulp and paper mills across Europe producing paper, cardboard, pulp and other bio-based products.
Cepi represents 22% of world production, EUR 82 billion of annual turnover to the European economy and directly employs more than 177,000 people. From forest fibre technology to advance paper design the industry currently invests EUR 5.5 billion annually and is a leader of the low carbon circular bioeconomy transition.
Cepi's 2050 'Investment Roadmap' outlines the industry's vision to advance this transformation in Europe through value creation and decarbonisation. To learn more, visit: www.cepi.org.
SOURCE: Cepi (Confederation of European Paper Industries)