Verso Issues Statement in Response to Atlas and Blue Wolf Litigation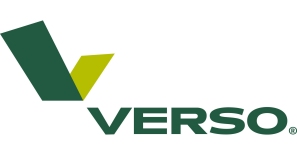 Jan. 14, 2020 (Press Release) - Verso Corporation (NYSE: VRS) ("Verso" or the "Company") today issued the following statement in response to litigation from Lapetus Capital II LLC ("Lapetus", and together with its affiliates, "Atlas") and BW Coated LLC ("BW Coated" and together with its affiliates, "Blue Wolf" and, collectively with Atlas, "Atlas and Blue Wolf"):
Verso has pending litigation with Lapetus, which relates to Lapetus's requests for books and records in connection with Lapetus's insurgent director nominations, the merits of which will be addressed by the court — not the press.
Disclosure regarding the previously announced Pixelle Transaction, including financial information, background information and other material details of the thorough and comprehensive strategic process the Verso Board undertook, is and has been publicly available in the Company's definitive proxy statement, dated December 27, 2019, as amended or supplemented from time to time (the "Verso Proxy Statement"). The Verso Proxy Statement is on Verso's website at http://investor.versoco.com.
Lapetus has made numerous inaccurate allegations and statements relating to the Pixelle Transaction in an attempt to promote their fictionalized version of fact and law, which we believe is a result of:
conflicting agendas,
ignorance of public company disclosure and governance requirements,
orchestrated attempts to mislead and confuse Verso stockholders, or
all of the above.
Atlas and Blue Wolf have determined to vote NO on the Pixelle Transaction by abstaining. Lapetus has repeatedly implied that Verso withheld material information because the Company had not publicly filed the Restructuring Agreement or the Pulp Supply Agreement Term Sheet, which Verso was not required by SEC rules and regulations to file. Consistent with SEC rules and regulations, Verso described all material terms of both documents in the Verso Proxy Statement. On January 7, 2020, Verso made these documents publicly available not because it was required to in connection with an attempt to settle with Lapetus, but because it felt all stockholders should be provided full transparency.
Verso believes this litigation is being pursued by Lapetus for the sole benefit of Atlas and Blue Wolf and to the detriment of all other stockholders. Yesterday, Lapetus conceded that their unwarranted and meritless concerns had been abated. In addition, Atlas and Blue Wolf have alleged that Verso should provide them or failed to provide them with material non-public information but has not admitted its continuing refusals to execute a customary confidentiality agreement, presumably so that they are not contractually prohibited from trading on insider information. Verso has made several attempts to reach a mutually satisfactory resolution with Lapetus in good faith.
Verso's Board continues to believe that the Pixelle Transaction maximizes value for all stockholders and will enable the Company to prioritize its focus on graphics paper operations. Pending stockholder approval of the Pixelle Transaction and the subsequent closing of the Pixelle Transaction, Verso's Board intends to return at least $225 million of the net proceeds to stockholders. Post-closing of the transaction, Verso will be a debt-free, streamlined company that is well-positioned to evolve with the industry dynamics and invest in capital projects with high risk-adjusted returns to take advantage of market opportunities on a go-forward basis.
We urge Verso Stockholders to not be fooled by the deceptive practices employed by Lapetus, Atlas and Blue Wolf to confuse you and to deflect attention from their ultimate objective - to control the Company without paying for it.
The definitive proxy statement and other important information related to the 2019 Annual Meeting of Stockholders can be found online at www.stockholderdocs.com/VRS.
About Verso
Verso Corporation is the turn-to company for those looking to successfully navigate the complexities of paper sourcing and performance. A leading North American producer of specialty and graphic papers, packaging and pulp, Verso provides insightful solutions that help drive improved customer efficiency, productivity, brand awareness and business results. To leaqrn more, visit: versoco.com
SOURCE: Verso Corporation