John Crane Opens Relocated Service Center in Mobile, Alabama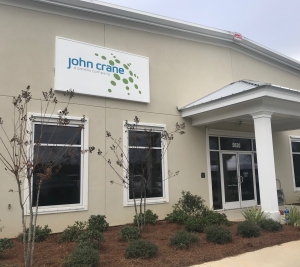 Dec. 16, 2019 - John Crane announced the opening of its newly relocated service center in Mobile, Alabama.
Located on the west side of Mobile Bay, the service center equips John Crane with the resources to provide additional capabilities for its increasing customer needs, including aftermarket support, quick turnaround service and downtime cost reduction. In addition, the new facility will allow John Crane to support customers to the east of Pensacola, Florida, west to Pascagoula, Mississippi, and north to Tuscaloosa, Alabama.
The service center enhances John Crane's local service and support network for customers in markets such as petrochemical, oil and gas, and pulp and paper.
"John Crane has been supporting customers in the Southeast region of North America for more than 40 years," said Guy Woodworth, Director Sales and Service, U.S. Gulf. "Our continuous investment in local capabilities, along with the request from customers for increased local support with a higher level of technology and service differentiation, clearly marked our strategy to commit to this investment."
John Crane is a leading provider of rotating equipment solutions, supplying engineered technologies and services to process industries. The company designs and manufactures a variety of products including mechanical seals and systems, couplings, filtration systems and predictive digital monitoring technologies. To learn more, visit: www.johncrane.com
SOURCE: John Crane