NPTA Presents Mike Graves, CEO of Midland Paper, Packaging + Supplies, with 2020 Stanley O. Styles Industry Excellence Award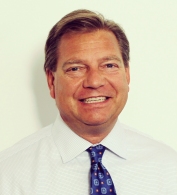 Mike Graves
Dec. 6, 2019 - The National Paper Trade Association (NPTA) is pleased to announce that Mike Graves, CEO of Midland Paper, Packaging + Supplies, is the recipient of the 2020 Stanley O. Styles Industry Excellence Award. Mr. Graves's impact on the industry is marked by his steadfast leadership, dedication to the Industry, innovative ideas, strong sense of ethics, generosity and willingness to lend a hand, which make him more than deserving of NPTA's highest honor.
The Stanley O. Styles Industry Excellence Award is awarded to an individual who has had a distinguished career in the printing paper industry. Each year, the Stanley O. Styles Nominations Committee selects an industry leader who has made a positive impact through innovation and dedication, and whose character represents the ideals for which leaders all strive.
After graduating from University of Iowa, Mr. Graves began his career with Whitaker-Carpenter Paper in 1984 in Chicago, Ill. serving in a sales capacity for several years. Eventually, Whitaker-Carpenter was acquired by Unisource where Mr. Graves held various sales and management positions until becoming the area general manager (GM) for the paper and packaging segments in Illinois at the age of 36.
In 2002, he came to Midland Paper, Packaging + Supplies as the GM of the Chicago division. He was soon appointed Chief Operating Officer of the company before becoming President and an equity partner. As the Chief Executive Officer, he now oversees all of Midland's commercial printing relationships, vendor relationships, the packaging and specialty paper segments and Midland's 16 distribution facilities.
Mr. Graves is credited with being a major catalyst of Midland's growth and success, going from a regional Midwest fine paper distributor to a national distributor of fine papers, packaging and specialty media.
"Mike has always taken the health and well-being of the paper and packaging industry to heart," said Jim O'Toole, a principal at Midland Paper, Packaging + Supplies. "Never bashful to call out 'bad behavior,' he fiercely advocates for the industry and its people."
Mr. Graves has also served in industry leadership and advocacy positions including various Merchant Advisory councils and as a member of the NPTA Board of Directors from 2012 to 2016.
Mr. Graves will accept the 2020 Stanley O. Styles Industry Excellence Award at Paper2020 in New York, March 15-17.
The National Paper Trade Association, founded in 1903, is the association for the $50-plus billion paper distribution industry. The mission of NPTA is to actively support the success of member firms through the delivery of networking, education, advocacy and industry trends focused on the health of the paper distribution channel. To learn more, please visit www.goNPTA.com.
SOURCE: NPTA