MSC Mediterranean Shipping Company Names Soren Toft as CEO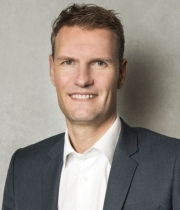 Soren Toft
Nov. 20, 2019 - MSC Mediterranean Shipping Company announced that Soren Toft will join the company as Chief Executive Officer. He will report directly to Diego Aponte, Group President, and Gianluigi Aponte, founder and Group Chairman.
Toft comes to MSC with an impressive career background having worked at Maersk for the past 25 years, most recently as Maersk Line's Chief Operating Officer since January 2014.
Toft will be relocating to MSC's global head office in Geneva, Switzerland, with his wife and family. His start date will be announced in due course.
MSC Mediterranean Shipping Company SA is a privately-owned global shipping company founded in 1970 by Gianluigi Aponte. As one of the world's leading container shipping lines, MSC operates 493 offices across 155 countries worldwide with over 70,000 employees. To learn more, visit: www.msc.com.
SOURCE: MSC Mediterranean Shipping Company