Fabio Perini Names Francesco De Luca as General Manager for Bologna Plant in Italy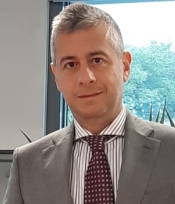 Francesco De Luca
Oct. 31, 2019 - Fabio Perini announced that Francesco De Luca has joined the company as the new General Manager for its Bologna plant in Italy.
De Luca has worked with several multinational corporations such as the Metecno Group, the Candy Hoover Group and Norsk Hydro, where he had the opportunity to extend his knowledge in the field of general management, working in several extra-European countries such as China, Uzbekistan, Russia, Iran, Syria, Turkey and Egypt.
De Luca has a degree in mechanical engineering with an MBA at Milan's MIP Politecnico.
Fabio Perini S.p.A. is an Italian engineering company specialized in machine design and manufacturing of industrial machinery for the paper making industry and the tissue converting industry. To learn more, please visit: www.fabioperini.com.
SOURCE: Fabio Perini S.p.A.