Veolia Water Technologies to Supply Fibre Excellence with New Evaporation Systems at Saint-Gaudens Pulp Mill in France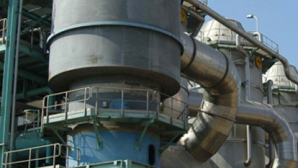 Oct. 10, 2019 - Veolia Water Technologies announced that it will provide a turnkey processing plant featuring its HPD® evaporation systems to Fibre Excellence's Saint-Gaudens pulp mill in France. The mill has the capacity to produce 300,000 tonnes per year of bleached hardwood and softwood pulp.
According to Veolia, Fibre Excellence plans to enhance pulp quality through improved washing operations. To remove the excess water created in the black liquor — a by-product from the pulp production process — Veolia will supply HPD falling film, double-effect evaporators at the pre-evaporation phase.
Additionally, in order to reduce emissions and improve energy efficiency of the recovery boiler, the final solids concentration of the black liquor will be raised up to 75% through an HPD forced-circulation enhanced high-solids concentrator (EHSC). Both the pre-evaporation and forced circulation concentration phases are integrated into the mill operations using the excess energy generated through the installation of the new turbine.
Veolia noted that it provided the existing evaporation plant a few decades ago. The new package is integrated with a more efficient stripping column that removes up to 96% of methanol and helps to reduce volatile pollutants.
"We are pleased to help Fibre Excellence advance its pulping operations at the Saint Gaudens mill. This award cements Veolia's position as the partner of choice to supply reliable processing solutions that make the global pulp and paper industry more resource-efficient and sustainable," said Jim Brown, CEO of Veolia Water Technologies Americas.
Veolia Water Technologies, a subsidiary of the Veolia group, is a leading specialist in water treatment. To learn more, visit: www.veoliawatertechnologies.com
SOURCE: Veolia Water Technologies