Northern Pulp Submits Focus Report to Nova Scotia's Environment Department on Effluent Proposal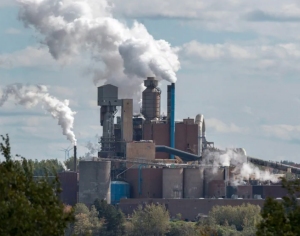 Northern Pulp is located in Abercrombie Point, Pictou County, Nova Scotia and has operated since 1967. The mill manufactures 280,000 tonnes per year of northern bleached softwood kraft (NBSK) pulp and directly employs over 300 people.
Oct. 3, 2019 (HalifaxToday) - A Nova Scotia pulp mill (Northern Pulp) submitted a focus report to the province Wednesday (Oct. 2) on its controversial effluent treatment plant proposal, which would see it pump millions of litres of treated wastewater into the nearby Northumberland Strait daily.
The province's Environment Department asked for the report following an environmental review in March, when then environment minister Margaret Miller said the government needed more information about the plan.
Current minister Gordon Wilson wouldn't comment Wednesday on whether the new report would meet his department's requirements.
"At this point in time, I don't want make any kind of a comment on where that report might be as far as our expectations go," Wilson told reporters.
He said the focus report would be made available online within 14 days, once department staff have done a preliminary check to confirm it's complete.
The public will then have 30 days to comment as part of the environmental assessment process, and a decision on the proposed effluent treatment plant will be made within 39 days after that comment period ends.
"There will be a 30-day period which is very important for Nova Scotians to give their voice and for me to hear what they have to say," Wilson said.
He also committed to reading all of the public submissions, an exercise his predecessor said she carried out during the initial review.
The complete story is available on HalifaxToday's website:
» Nova Scotia pulp mill submits focus report to province on effluent proposal.
SOURCE: HalifaxToday.com
Go to a related story on PaperAge.com
» Northern Pulp Expects to Have Report Ordered by Province Ready by September - July 9, 2019.