Rottneros Appoints Peter Sävelin as New Mill Director at Vallvik Pulp Mill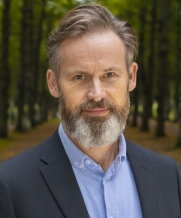 Peter Sävelin
Oct. 1, 2019 - Rottneros has appointed Peter Sävelin as Mill Director at Vallvik Mill, effective no later than Jan. 1. He will also become part of the Rottneros Group Management Team.
Sävelin replaces Michael Berggren, who decided to take up a position outside Rottneros and submitted his six-month notice this past April.
Sävelin most recently comes from BillerudKorsnäs, where he held the position as Senior Technology Specialist.
Lennart Eberleh, President and CEO of Rottneros, commented, "I am very pleased that Peter will take over as Mill Director at Vallvik Mill. I am convinced that Peter will continue to develop the mill to new heights thanks to his strong leadership skills and solid competence."
Sävelin said, "I feel proud and happy but at the same time also humbled by the task. I am looking forward to taking the overall responsibility for Vallvik Mill and getting to know all the employees in the goal-oriented organization. It is also exciting to be part of the management team of a listed company with a clear focus on creating shareholder value combined with high sustainability ambitions."
Located in Vallvik, Sweden, Vallvik Mill has the capacity to produce about 255,000 tonnes per year of long-fibre chemical sulphate pulp.
Rottneros AB is an independent producer of market pulp and fiber-based food packaging. The Group operates two pulp mills: Rottneros Mill and Vallvik Mill, along with Rottneros Packaging and a wood supply company in Latvia. To learn more, please visit: www.rottneros.com
SOURCE: Rottneros AB