Voith to Modernize Two Paper Machines at WestRock's Mill in Brazil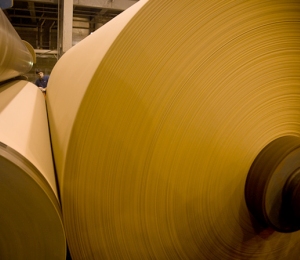 August 6, 2019 - Voith announced that it will modernize paper machines 3 and 4 of WestRock's containerboard mill in the city of Três Barras, located in the Brazilian state of Santa Catarina.
Voith noted that it supplied the mill's original kraftliner paper machines.
The new equipment will increase the machines' production and efficiency, while also maintaining the customer's high product quality requirements.
In this project, Voith will work under the PLP (Process Line Package) concept, in addition to supplying the paper machine's main equipment, it supplies its auxiliary systems. With the PLP concept, Voith has refined a low-risk and cost-effective method to ensure the quick implementation of complex projects. By taking responsibility for the entire project, Voith minimizes the customer's management efforts, in addition to providing increased transparency for the project's total costs.
The scope of supply includes a new headbox with Voith's automatic dilution system (ModuleJet), an extension of the wire and drying sections, an adjustment of the stock preparation's refining process, as well as all their associated auxiliary systems.
The new components will be mostly manufactured at Voith's Brazilian headquarters, located in the Jaraguá neighborhood, in São Paulo. All other equipment will be manufactured in Europe and shipped to Brazil.
Voith Paper is part of the Voith Group and a leading full-line supplier as well as pioneer in the paper industry. Through constant innovations Voith is optimizing the paper manufacturing process and facilitating resource-conserving production. To learn more, please visit www.voithpaper.com.
SOURCE: Voith GmbH