Voith Completes Pulper Retrofit at Cartonifício Valinhos in Brazil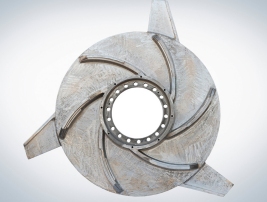 July 30, 2019 - Voith announced that it recently carried out a successful pulper retrofit at Cartonifício Valinhos, a packaging board manufacturer from Valinhos, a city located in the inland area of the Brazilian state of São Paulo.
Voith noted that pulping systems operate based on important underlying parameters such as consistency, temperature, mechanical stress and residence time, among others, which are necessary to ensure appropriate operating parameters for subsequent processes.
"The production line of Cartonifício Valinhos stands out for using 100% recovered paper and board as raw material," Voith said in a press statement. "The retrofit led to improved paper quality and a 10% higher processing capacity, since the equipment is now available 24 hours a day, nonstop. Before the retrofit, the pulper encountered continuous disruptions caused by contaminant build-up."
Founded in 1934, Cartonificio Valinhos (www.cartonificiovalinhos.com.br)produces paper kraft, cover and white top liner papers, coils, sheets and corrugated boxes in the city of Valinhos, interior of São Paulo, Brazil.
Voith Paper is part of the Voith Group and a leading full-line supplier as well as pioneer in the paper industry. Through constant innovations Voith is optimizing the paper manufacturing process and facilitating resource-conserving production. To learn more, please visit www.voithpaper.com.
SOURCE: Voith GmbH