AF&PA Statement on EPA Proposed Rule to Withdraw Federal Water Quality Standards for Washington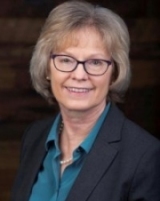 Donna Harman
July 24, 2019 - American Forest & Paper Association (AF&PA) President and CEO Donna Harman issued the following statement regarding the Environmental Protection Agency's (EPA) proposed rule to withdraw federal water quality criteria for the state of Washington. EPA Administrator Andrew Wheeler announced the action on Wednesday, July 24.
"EPA's proposed rule recognizes Washington's stringent, but attainable standards to protect human health for all communities, and we will work to see that this dynamic is ultimately maintained," said Harman. "Washington has a long record of scientifically-based environmental stewardship. The 2016 rule proposed for withdrawal imposed federally-mandated, unachievable standards that provide no measurable human health improvement."
BACKGROUND
AF&PA has long advocated that the Obama Administration's federal rule wrongfully over-rode Washington's comprehensive approach to high water quality standards. In February of 2017, AF&PA joined with eight other organization in filing a joint petition with EPA, arguing that the Washington state standards provided a more attainable, yet protective approach to water quality. EPA had rejected certain of the state's proposed standards in August of 2016. The eight primary organizations on the joint petition are: Northwest Pulp & Paper Association; American Forest & Paper Association; Association of Washington Business; Greater Spokane Incorporated; Treated Wood Council; Western Wood Preservers Institute; Utility Water Act Group; and Washington Farm Bureau.
The American Forest & Paper Association (AF&PA) serves to advance a sustainable U.S. pulp, paper, packaging, tissue and wood products manufacturing industry through fact-based public policy and marketplace advocacy. AF&PA member companies make products essential for everyday life from renewable and recyclable resources and are committed to continuous improvement through the industry's sustainability initiative— Better Practices, Better Planet 2020.
The forest products industry accounts for approximately four percent of the total U.S. manufacturing GDP, manufactures nearly $300 billion in products annually and employs approximately 950,000 men and women. The industry meets a payroll of approximately $55 billion annually and is among the top 10 manufacturing sector employers in 45 states. Visit AF&PA online at www.afandpa.org or follow us on Twitter @ForestandPaper.
SOURCE: AF&PA